Are you hoping to start, revive, or increase your Bible reading this year? Here are a few Bible reading plans and resources you might find helpful:
The Bible Project / Read Scripture App
"The goal of Read Scripture is that everyone would read the Bible for themselves and discover the truth and beauty of God's Word. To this end, we are curating a year-long Bible reading plan and supplementing the reading with amazingly creative videos (produced by our friends at the Bible Project) that explain every book of the Bible, major theological themes of the gospel, and tips on how to read the Bible."
Download the app here, or view the Bible Project website.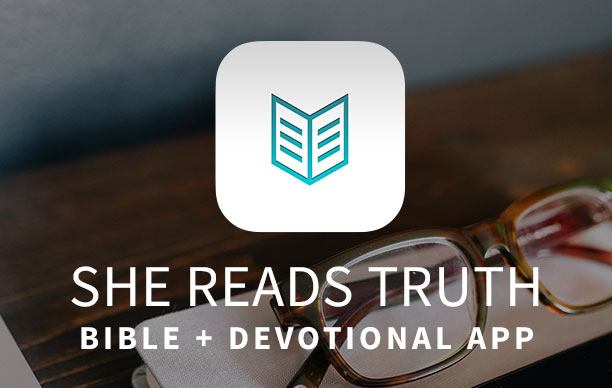 She Reads Truth
"She Reads Truth Bible + Devotional app is a beautiful, functional, and accessible Bible-reading tool created to help women from around the world to connect with God's Word and each other, anytime and anywhere. Whether your Truth time comes in the early morning before the world wakes, during a lunch break at your desk, or in the middle of the night with a baby in your arms—the She Reads Truth app brings your quiet (or not so quiet) time to you, right where you are."
View the She Reads Truth website.
He Reads Truth
"He Reads Truth is a Bible-reading tool designed for men — to meet men where they are and encourage them to read God's Word daily."
View the He Reads Truth website.
Ligonier Ministries Plans
View a list of other plans/PDFs on the Ligonier Ministries website (including reading the Bible chronologically, in a year or two.